OAKDALE RUNNER "Courage is what it takes to stand up and speak: Courage is also what it takes to sit down and listen." Sir Winston Churchill April 2020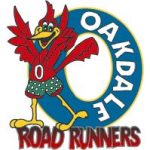 Mark your calendars:
The Oakdale Staff is planning a parade!  We miss our students and community. Right  now, the parade is tentatively scheduled for May 1.  We are working on a map as we have a large area to cover land-wise and will need to be able to travel in a straight  path. More info will be coming next week. We hope to drive through neighborhood beginning at 10 am to celebrate May Day which is May 1.
Remember to encourage your child as he/she tries new things. When your child tries, but does not succeed, offer even more encouragement to continue to work hard!
Dear Parents and Friends,
Hello!  Thanks again to all of  you who have graciously helped around school.  We have many parents and others who have volunteered in classrooms, helped with our School Community Council and assisted with the many activities of PTA.  We really can't function with our parent, grandparent and community volunteers. We look forward to having your assistance again when school resumes.
Our Chief Example To Others Trait this month is "Courage".  Many years ago, I read several stories about Eleanor Roosevelt that told of her courage in dealing with adversity.  She had a heartfelt concern for others and used that to carry out quite a few acts of service to our country while her husband, Franklin D. Roosevelt was ill and paralyzed.  Eleanor was said to be shy, but fearless and acted with a quiet dignity. I also read an interesting book where the heroine tried to model after Eleanor by doing one thing she was afraid of every day.  I have always tried to encourage the children in my life to write down 25 things they are afraid to do and then circle 10-12 that they think they might accomplish in that year. They don't need to pick the scariest, just something that gives them a little anxiety.  Maybe that is something that will help them manage anxiety like doing something kind for a friend, family member or neighbor.
It is difficult to define what courage is.  John Wayne said, "Courage is being scared to death, but saddling up anyway."  Perhaps a starting point for our children is to talk about what makes us scared and how we deal with it.  To be honest, one of my biggest fears was getting a hip replacement. Now I am so glad that I got the surgery done as I want to be able to continue to interact with people, and hopefully have a few adventures once it is again safe to do so.  For some folks, speaking in front of others is a huge fear. Maybe riding a bike or going hiking in the mountains causes anxiety. Right now, fears of getting sick or having loved ones get sick are prevalent and on the minds of many of us. Plenty of  adults and children are afraid to speak in front of others. It is especially hard for most of us to have difficult conversations. Another area that most of us struggle with is being willing to make mistakes and learn from them. It may be helpful to take a little time to discuss with your children what fears may be in your family and how you deal with them.  Sometimes, just taking baby steps to do something we want to do but have put off will be enough to develop our courage. And then once we complete the action, describe how it felt to take the step.
Mrs. Lori Jones
Continue reading