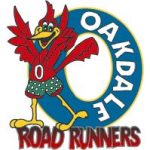 Calendar of Events
May 13 SCC – School Community Council   needed volunteers.

May 18, 19: 5th Grade Graduation-Recording (see Roadrunner Dash for Video presentation)

May 19 3rd Olympics –  Volunteers needed – Teachers will coordinate needed volunteers.

May 20 Last day of Kindergarten – Students will come back last week for KEEP Assessment.   

May 20 Beach/Luau Theme Day in the cafeteria. 

May 25 4th Grade Mountain Man Rendezvous-Volunteers needed – Teachers will coordinate needed volunteers.

May 26 Oakdale Field Day – PTA Sponsored

May 24-26 Kindergarten KEEP Assessment

May 27 End of School – early out

May 18 4th Olympics – Volunteers needed – Teachers will coordinate 
Hello Oakdale Families & Friends,
Our students have done such a great job this week with Accadience and RISE assessment.  As we prepare for the end of the school year, over the next few weeks, we'll begin sharing important pieces of information as we close out the year.
Field Day on May 26 – PTA sponsored.   Our online friends are welcome to join the rotations at 2:00, with parents as chaperones.

9:00 – 3rd Grade
10:00 – 4th Grade
11:00 – 5th Grade
1:00 – 1st Grade
2:00 – 2nd Grade/Online
Thursday, May 27 – School will be out at 12:45PM.  Lunch will not be served.
Report cards will be mailed home.
Mid-July – RISE scores will be posted in the Skyward Parent Portal.
Have a fantastic week.
Deidre Walbeck
Principal
CEO Character Trait
This month, we are learning about mindfulness.  Although mindfulness has been getting a lot of attention in recent years, it is actually an ancient technique for promoting happiness.  It has been defined in several ways, but I like to call it "being in the moment". If you are being mindful, you are paying full attention to something. You are slowing down to really notice what you're doing and even how your body is feeling as you are doing it. When you're mindful, you're taking your time. You're focusing in a relaxed and easy way. I've heard it said that you are not being mindful when you are lost in thought or when your mind is wandering.  The wrong kind of mind wandering, such as focusing on negative thoughts or fixating on the past, can be linked to anxiety and depression.
According to Hilary Marusak, an assistant professor of psychiatry at Wayne State University, "Mindfulness and meditation may be especially beneficial for children and teens because these skills may strengthen brain circuits that control the ability to focus and concentrate and to regulate emotions, which are maturing during this time." 
There are some great ways to practice mindfulness with your kids.  One of my favorites is sharing a 3-breath hug.  To do this, hug your child, taking three deep breaths together.  Make them deliberate and synchronized.  Drop your shoulders and relax any tight muscles. Feel the tension leave.  You can use this when you say goodbye in the morning or when someone just needs a calming hug!
Mindy Ross, Counselor Oakdale Elementary
May Digital Citizenship: 
 Technology has played a very big role in our school lives this year, but now that the weather is warmer and school will be ending soon, it's time to start talking about balancing technology use in our lives. Media balance is making healthy media choices, using media in a way that feels healthy and in balance with other life activities. Here are a few tips to revisit this month: 
Remember the Golden Rule
Keep Private Information Private
Think About The Future
Be Mindful of Your Digital Footprint
Be Yourself
 Ms. Bailey, 1st Grade Teacher, Digital Citizen Lead