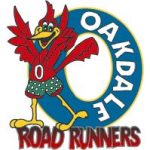 Calendar of Events
Feb. 7-14 Reconsideration of Learning Intentions Options 
Feb 11 SCC Meeting
Feb 10 Parent/Teacher Conferences sign up window opens
Feb 15 President's Day-No School
Feb 19 School Permit Window Closes

Feb 24 & 25
Parent-Teacher Conferences – will be held Virtually as in the Fall

Feb 25 Early Out 1:40

Feb 26 No Student Day (Compensatory Day)

Jan 5 – March 5  Teacher of the Year Nomination Window

Dec 1 – Feb 19

Open Enrollment Permit Window
Hello Oakdale Families & Friends,
We're fast approaching the end of our second term.  This week you have an opportunity to reconsider your Students learning option, requests will be accepted this week only, Feb. 7-Feb. 14 .  Those wanting to shift from in-person to one of two remote learning options available or from remote learning to in-person instruction will need to complete a change-request form by Feb. 14. Unfortunately, we cannot accept any late requests.
Change requests will be submitted using the same Skyward Family Access portal families used to register for school at the beginning of the year. Families simply log in to Skyward, click on the "online forms" button, select "Term 2 Change-Request Form," and follow the prompts. Please watch this tutorial for more information, or call the Main Office should you need any assistance.
We are also excited to announce a new feature to our Oakdale Roadrunner Dash – Junior Dash.   Junior Dash (see information below) is a way for us to highlight our students' accomplishments, from CEOs, Sciences Fair awards to research projects/projects with 4th Grade University of Learning.   
Teacher of the Year nominations closing date has changed to March 5.  If you haven't had a chance to fill out the nomination, please do so. Review the link with the fillable form that can be completed, or the TOY nomination can be picked up in the main office.   Please return nominations to Deidre.Walbeck@canyonsdistrict.org or deliver them to the main office.  
Deidre Walbeck
Principal
PTA Board Nominations for next year are happening now!! There are several council positions available, including Secretary, Communications VP, Creative Director, Membership Chair. 
If you or know someone who may be interested and willing to lend talents in this fabulous organization, please send your information to the current PTA President, Cami Perucca, to camiperucca@hotmail.com 
Lost and Found
Outside our office, we have a coat rack for Coats, Jackets, Hats, Scarves, and Gloves that have lost their owners.  If you're looking for missing items, check the lost of found.  
Digital Citizenship 
 WHAT IS DIGITAL CITIZENSHIP? Digital media and technology are evolving at a rapid pace, bringing with it amazing opportunities and real risks for our children. On the positive side, young people use the Internet and mobile technologies to create, connect, explore and learn in ways never before imagined. Challenges from harmful behaviors, cyberbullying to digital cheating are surfacing in schools and homes across the country. Young people face ethical challenges daily without a roadmap to guide them. To combat this, conversations about digital practices need to begin in the home. To help with this, each month, we will provide resources to begin having these conversations with your children at home. 
Watch this video as a family: https://www.commonsense.org/education/videos/private-and-personal-information
Parent-Teacher Conference Sign-Up
It is that time of year again! Please make sure to pick a time slot for Virtual Parent-Teacher Conferences. The window to sign-up is from February 10-19, 2021. Below are the directions on how to schedule an appointment:
Login to your Skyward Family Access
If you have more than 1 student in Canyons School District Schools, choose All Students
Note:
Only one appointment can be scheduled per teacher per student.
If guardians maintain separate households, they must log in separately to schedule individual conference times for their student.
If you have more than one student, the system will allow you to schedule them at the same time with two different teachers; however, a warning will appear because this will double book you.
On the left side click the Conferences tab
Click  All Conferences next to the student's name you wish to schedule a conference for
Choose the time you want and click Select next to that time (Status for that time slot must be open or select option will not appear)
A window appears showing the appointment information, Click Save
You will receive a confirmation email. You will also receive a reminder email five days before and two days before your scheduled appointment.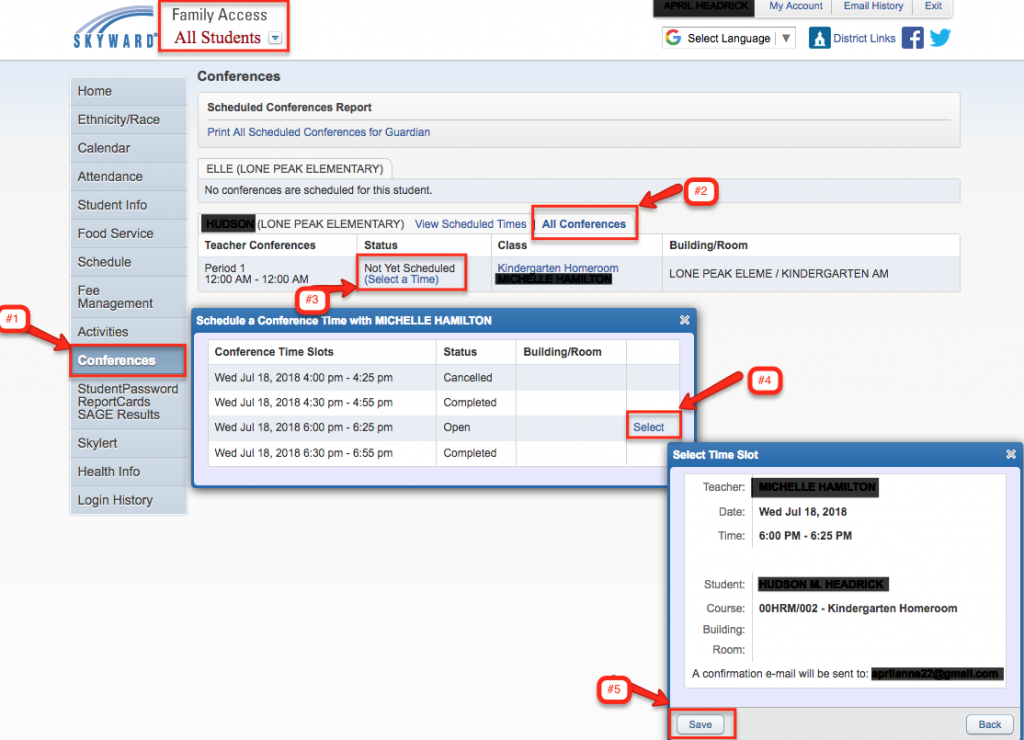 District Science Fair 
Eloise Witham
Ariana Mlikota
Norah Potter
4th Grade University of Learning
4th grade students have an opportunity to earn different university degrees through learning beyond the school day.   Students learn many different things based on their interests and their family traditions. Some students research animals, some go to cultural events, research science theories, and much more. 
One of our 4th-grade students has begun his final phase with his Doctorate degree.