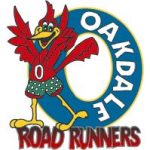 Calendar of Events
Jan 20 Supplemental Kindergarten application window opens

Feb 24 & 25
Parent-Teacher Conferences – will be held Virtually as in the Fall

Feb 26 No Student Day (Compensatory Day)

Jan 5 – Feb 5  Teacher of the Year Nomination Window

Dec 1 – Feb 19

Open Enrollment Permit Window
Hello Oakdale Families & Friends,
I wanted to share my gratitude for all that you have done to support Oakdale.   We have extremely amazing parents and guardians.  I have several important items as we move into next week.   
5th Grade Science Fair Winners – we have some very talented students who love science, and it shows.  We had several entries which made it challenging for our judges.   This year, Oakdale will be able to send 3 fifth grade projects to the district science fair, which takes place on January 25, 2021, from 4:00-7:00 PM.  The students representing Oakdale at the CSD Science and Engineering Fair will be: 
Norah P:  Do Different Liquids Make Orbeez Grow Bigger Than Others?
Eloise W: Static Electricity.
Ariana M: Does Smell Affect Taste?
Incoming Kindergarten Students for 2021-2022 School Year – It is important for us to obtain an accurate list of all children qualifying for Kindergarten for our upcoming school year.  If you have a child that will be 5 years of age on or before September 1, 2021, the child qualifies for next year's Kindergarten program.   The state requires that all school districts in Utah abide by the same Sept 1st entrance cut-off date.  Please call the school or go to the following link, Oakdale Kindergarten for 2021-2022. If you know of a neighbor that has a qualifying kindergarten child. Please share this information with them and encourage them to call the school at (801)826-9550. We would be happy to help answer any question or concern you may have.  
2021-2022 Supplemental Kindergarten
Applications for Supplemental Kindergarten will begin starting on Wednesday, Jan. 20 at 10 a.m. Canyons District will begin accepting online applications for its Supplemental Hours of Kindergarten Instruction program for the 2021-2022 school year.  The opt-in, tuition-based program is offered at schools based on community interest and available space in the building. Applications are accepted on a first-come, first-served basis.  Spaces are limited if you are interested in registering early.
It's a great week to be a Roadrunner!  
Deidre Walbeck
Principal
Teacher of the Year,  This is the time of year to nominate candidates for Teacher of the Year from Oakdale Elementary. TOY nomination window is open  Jan. 5 – Feb. 5. Please review the link with the fillable form that can be completed, or the TOY nomination can be picked up in the main office.   Please return nominations to Deidre.Walbeck@canyonsdistrict.org or deliver them to the main office.
Criteria: The Teacher of the Year must have taught at least one year. The teacher must have demonstrated the ability to reach students at all levels, establishes and maintains a positive learning environment, uses a variety of evidence-based instructional techniques to provide students with a high-quality education, and is responsive to parents and patrons.
Free Meals for Students Extended through End of 2020-2021 School Year
Canyons School District is extending its free meal service through the end of the school year. This means all students — whether they are learning in the classroom or remotely — can receive free lunch and breakfast through June 30, 2021. There's no need to apply for the U.S. Department of Agriculture-authorized benefit, which was originally set to expire at the end of December. All students are automatically eligible.
New Emergency-Closure Guidelines for Snow Days.While some of us look forward to snow days as a free day for hitting the slopes, sledding, or relaxing on the couch, under Utah law these missed days of instruction have to be made up later in the year, often on a holiday or by adding an extra day to the end of the school year.  
In line with efforts this year to keep students safe and learning, the Canyons Board of Education has chosen to take advantage of an option allowed by the Utah State Board of Education to treat "snow days" as remote-learning days. The new guidelines are in effect for the 2020-2021 school year to be reviewed by the Board and Administration for possible continued adoption.  Please see the link above for more information.  
School Permits: Tuesday, Dec. 1 marks the start of the window for applying to attend a school other than your neighborhood school in 2021-2022. So-called School Choice transfers, or permits, are allowed under Utah law, and CSD families can apply for these transfers online through Friday, Feb. 19, 2021.