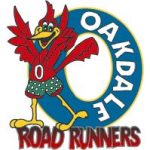 Calendar of Events
Dec. 21 – Jan. 1 Winter Break

Jan. 4  School Resumes

Jan. 15  Midterms

Jan. 18  Martin Luther King Jr. Day
Hello Oakdale Families & Friends,  
I hope everyone had a wonderful Thanksgiving break.  We've had another great week at Oakdale, students have been showing us what they have learned with progress monitoring.  We'll continue this progress monitoring over the next few weeks with iReady Diagnostic, Acadience Math, and Reading Inventory for 4th and 5th Grade.   
Please see important information below regarding the open school permit window, COVID quarantine duration changes, digital citizenship, etc.  
Thank you for all you do to support our Oakdale community, students, teachers, and staff.   We can not do this without you.   
Deidre Walbeck
Principal
School Permits: Tuesday, Dec. 1 marks the start of the window for applying to attend a school other than your neighborhood school in 2021-2022. So-called School Choice transfers, or permits, are allowed under Utah law, and CSD families can apply for these transfers online through Friday, Feb. 19, 2021.
Lost and Found: Oakdale's lost and found is located right inside the front doors across from the front office. It's full of winter coats and sweatshirts. If your child is missing something please come in and check the lost and found. 
Parking Lot Pickup and Drop off Safety: When picking up your students, please park your car and come pick your students up at the designated crosswalks.  Please do not park your car and wave your students over.  Students are not crossing in the crosswalks, and drivers can not see students running in-between or behind cars.   Please take a moment to review our drop off/pick up procedures, Drop off and Pick up Procedures.
COVID-19 Updates 
The Health Department recommends 14 days is still the best way to protect people from exposure.  However, they recognize that alternatives can be provided for those who may not be able to quarantine for 14 days as they learn more about the virus.    
You may end quarantine: 
On day 10, without testing. If you don't have symptoms of COVID-19, you can end quarantine 10 days after the last time you had close contact with the person who tested positive.
On day 7, with a negative test result. You must wait at least 7 days after your exposure to be tested. If your test is negative and you do not have any symptoms of COVID-19, you can end quarantine. If you end quarantine early using one of these alternatives, watch for symptoms until it has been 14 days after your exposure. 
For more information regarding, What is quarantine?  Please use the following link, What is quarantine?