OAKDALE RUNNER "Courage is what it takes to stand up and speak: Courage is also what it takes to sit down and listen." Sir Winston Churchill April 2020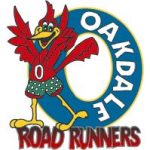 Mark your calendars:
The Oakdale Staff is planning a parade!  We miss our students and community. Right  now, the parade is tentatively scheduled for May 1.  We are working on a map as we have a large area to cover land-wise and will need to be able to travel in a straight  path. More info will be coming next week. We hope to drive through neighborhood beginning at 10 am to celebrate May Day which is May 1.
Remember to encourage your child as he/she tries new things. When your child tries, but does not succeed, offer even more encouragement to continue to work hard!
Dear Parents and Friends,
Hello!  Thanks again to all of  you who have graciously helped around school.  We have many parents and others who have volunteered in classrooms, helped with our School Community Council and assisted with the many activities of PTA.  We really can't function with our parent, grandparent and community volunteers. We look forward to having your assistance again when school resumes.
Our Chief Example To Others Trait this month is "Courage".  Many years ago, I read several stories about Eleanor Roosevelt that told of her courage in dealing with adversity.  She had a heartfelt concern for others and used that to carry out quite a few acts of service to our country while her husband, Franklin D. Roosevelt was ill and paralyzed.  Eleanor was said to be shy, but fearless and acted with a quiet dignity. I also read an interesting book where the heroine tried to model after Eleanor by doing one thing she was afraid of every day.  I have always tried to encourage the children in my life to write down 25 things they are afraid to do and then circle 10-12 that they think they might accomplish in that year. They don't need to pick the scariest, just something that gives them a little anxiety.  Maybe that is something that will help them manage anxiety like doing something kind for a friend, family member or neighbor.
It is difficult to define what courage is.  John Wayne said, "Courage is being scared to death, but saddling up anyway."  Perhaps a starting point for our children is to talk about what makes us scared and how we deal with it.  To be honest, one of my biggest fears was getting a hip replacement. Now I am so glad that I got the surgery done as I want to be able to continue to interact with people, and hopefully have a few adventures once it is again safe to do so.  For some folks, speaking in front of others is a huge fear. Maybe riding a bike or going hiking in the mountains causes anxiety. Right now, fears of getting sick or having loved ones get sick are prevalent and on the minds of many of us. Plenty of  adults and children are afraid to speak in front of others. It is especially hard for most of us to have difficult conversations. Another area that most of us struggle with is being willing to make mistakes and learn from them. It may be helpful to take a little time to discuss with your children what fears may be in your family and how you deal with them.  Sometimes, just taking baby steps to do something we want to do but have put off will be enough to develop our courage. And then once we complete the action, describe how it felt to take the step.
Mrs. Lori Jones
Counselor Corner Ms. Henrie, Ms. Lloyd and Mrs. Ross
Parents and educators are sometimes concerned with a students ability to be on-task and attending to their school work. Here are some easy strategies which can help with inattention concerns:
Gain the students' attention before giving an instruction.
Keep in close proximity. Students tend to attend more to instruction when the instruction is given nearby. 
Give simple clear instructions. 
Praise, reward, and complement the student when they are on-task and attending. 
Utilize planners and organizers to help the student to be prompted of what the assigned tasks are and easily find needed materials.
You can find some more high quality information here:
https://www.interventioncentral.org/behavioral-interventions/challenging-students/school-wide-strategies-managing-task-inattention
 The following website is also helpful when you have a child who has been identified as having ADHD or ADD:  https://www.understood.org/
If your child is feeling anxious, this video might help you:
https://youtu.be/TkFobP-iCS0
Public Service Challenge:
"Wash My Hands" is a public service to help kids wash their hands for 20 seconds!  Please click on the link below and watch the video with your family. Have fun learning the song!  
We invite you to join families around the world in the Wash My Hands Challenge.  Simply film your own video using the song and post it on social media with the hashtag #WMH20Challenge. 
Stay healthy and happy!   
Resources to Post on the Fridge...
As we began online learning, you received a great deal of information. I have summarized some supports that we hope will help you below:
Where are our staff? I do want to remind you that we are not working at the building currently.  All teachers and staff are working remotely at home. Our priority is timely communication with our students and parents.  Currently, Mrs. Eborn is checking the school phones. If you need to speak with me please call my direct office line at 801-826-8953 as messages are forwarded to me. I will do my best to answer your question or meet your needs, or I will put you in contact with someone that can help you.  I will be available daily from 8:00-4:00. It is also pretty easy to get in touch with me via email at lori.jones@canyonsdistrict.org. 
 Parent Connections Page:
To start, the Parent Connections page is the Canyons go to place for information.  All of the links I have included are from the parent communications website. If you are struggling to understand online learning, this may be a great place to spend some time.  https://parentconnections.canyonsdistrict.org/family-resources.html
Canvas Navigation Support:
If you need support in helping your student navigate Canvas, here is a great resource for Canvas.  Canvas help: https://parentconnections.canyonsdistrict.org/canvas.html
 Canvas Mobile App:
Next, I realize it may be a lot to stay on top of assignments if you have more than one child.  Here is a link that will take you to an explanation of how to get the Canvas Parent App. I have been told it helps to give parents a one stop shop that enables announcements via notifications in the Canvas Parent App. Click here and look under the "Canvas Mobile App Support", which is at the bottom of the page.  It's the Observer/parent video around 2:00 in. Hope this is a quick fix to help you stay informed. https://parentconnections.canyonsdistrict.org/canvas.html
 Password Support:
If you are struggling to access a program due to not knowing a password, please click here. Or contact your child's teacher.  Password Help: 
https://docs.google.com/document/d/e/2PACX-1vSU66ZNNj2s7i-wGSmPpsjFjhmhBZfxSSxwuJM6Z3_SBrHpW1Kh-PPbnYUfND2cYb86g56EJRkLcoJr/pub
Technology Support:
We have checked out over many Chrome books and I know there will be some technical problems with them before we return to school. If you are having a technical issue, please go to this link to get support. IT Support Form Link:
https://docs.google.com/forms/d/e/1FAIpQLSeUSd3wzVu7Yb7_ioxOmK2gWutUbDMTYYgge7zsgJtKJbgIyQ/viewform
Interpreter Request Form:
If you are needing an interpreter to help communicate with a teacher, please fill out this form. Interpreter Request Form:
https://docs.google.com/forms/d/e/1FAIpQLSce4NayCik4xHRmBJyrb6S3ZaFxhXNpiDr0Cv4uBLybydin8w/viewform
How Much Online Learning is Required:
Parents have been reaching out with questions about how much online learning is required.  Some are wanting more and some want less. Each family is dealing with different circumstances at home, and there is not going to be one right solution to this question.  For some families 30 minutes may be all that they can handle, while other families would like enough to keep their students busy all day. In summary, teachers have been asked to provide between 1 to 2 hours a week per subject of online learning. We are new to this and do not really know yet how much is too much or too little.  Please reach out to your child's teacher if the work-load is too much. Here is a document that the district provided to the teachers with recommendations. 
Online Lessons template: https://docs.google.com/document/d/e/2PACX-1vQ4XODcoQl7ybNM0_O2HmbpdfIOZbzYTJcw4-RL-UXSDeaeT8FQ1reL41J8nqM_cq7MWQ_ROHd4wmZe/pub
Yes, we know that the lessons may not be as engaging as they would be in-class.  Virtual learning is not wonderful for everyone, especially those of us who are really social.  Remind your children that this will not last forever and to find time every day to have fun.