Back to School - August 2020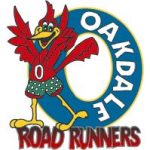 Who's my Teacher?
We are so thankful for our teachers who have done an amazing job preparing for our reopening.   You will find we've made a few adjustments to teacher assignments based on student registration counts, and new job opportunities.  Please see teacher assignments as listed below. 
Kindergarten
Rebecca Milner
Hannah Hill
1st Grade
Jocelyn Cox
Sharon Rasmussen
2nd Grade
Brett Jewkes
Heather Johnson
3rd Grade
Sacha Despain
Danielle Wheeler
Kari Ward
4th Grade
Shannon Prado
Sydnee Yates
5th Grade
Margot Bishop
Shirley Cline
Oakdale Online Teachers
Diane Bowler
Janelle Bailey
Heather Whitkamp
**Student Teacher Assignments will be posted on Skyward August 13, for both in person and online students.
Calendar of Events
Aug 17-19        Kindergarten KEEP Testing – If you haven't scheduled a time please call the main office to schedule a time.  
Aug 24 First Day of School for 1 – 5 Grades @ 8:40 AM
Aug 27 First Day of School for Kindergarteners @ 8:40 AM, 12:40 PM
Hello Oakdale Families & Friends,
I'm very excited to be a part of the Oakdale Community and looking forward to working with you and your students.  It's been an amazing experience working with the Oakdale Community in shaping our plan towards the reopening of school. 
Please see plans below:
Thank you for your time and for your continued support as we move towards school starting on August 24, 2020.  I will continue to provide updates to all of our families as I receive new information.
Deidre
August 24 the New First Day
The first day of school in Canyons District this fall has been pushed back one week. First through fifth grade instruction will now begin August 24. School starts at 8:40 AM and ends at 3:20 PM. ALL FRIDAYS ARE EARLY RELEASE DAYS AT 1:40 PM.  Kindergarten KEEP testing will now occur August 17-19, with kindergarten starting on Thursday, August 27.  Please contact the office to schedule a KEEP appointment
School Supply Lists
If you would like to contribute school supplies for your child's classroom, grade level lists of requested school supplies are found on our Oakdale website: https://oakdale.canyonsdistrict.org/supply-lists/
 ** Please note that Utah state law requires schools to provide all school supplies.  We accept donations (requested above) to help offset the expense for the school.  We appreciate your support!
Volunteering in the School
With the current circumstances and restrictions, volunteering may be on hold, but completing the application now will ensure your access when restrictions are lifted. Something you can do now, ALL supervised volunteers (whether with PTA or not) in all Canyon District Schools need to complete and submit a new Volunteer Application annually. Once approved by the district you will login using the laptop in the front office to get your volunteer sticker that identifies you as an approved volunteer for Oakdale.  Click here to sign up and/or renew your application: https://volunteer.canyonsdistrict.org/volunteersystem/#!/application/volunteer//
COVID Ventilation Upgrades
The district recently sent an email stating that CSD schools are upgrading their air filtration systems. To specify, all of our air filters will be replaced with HEPA filters before the first day of school. The air flow has also been increased to cycle in classrooms every 7 minutes. The air dampeners on the roof are also being opened wider to allow increased amounts of air to enter from outside. The circulation system will also start running two hours before school starts and will continue for two hours after the building is closed.
Updated Quarantine Protocols
Previously, the state reverted to a "modified quarantine", where only individuals demonstrating symptoms were required to stay home for 14 days. This is no longer valid. The state is now reverting back to the original quarantine plan. This plan requires individuals in direct contact (within 6 feet, masked, or unmasked) for fifteen minutes or more to quarantine for 14 days. Click here for a detailed flowchart: https://web.canyonsdistrict.org/wp-content/uploads/2020/07/COVID-19-Exposure-Protocol-1.pdf